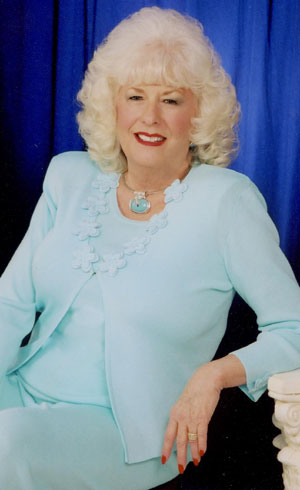 About the Author - Dee Taylor



Dee is an accomplished author whose published works includes:
A Walk to the Other Side, You Can Know What Dying Will Be Like (For believers and unbelievers)
Seven Simple Steps to How to Hear God When He Is Calling Your Name (Dee's Testimony)
First Breath, Last Breath and Somewhere In-Between (For employers with employees who are caregivers)
Family Gems (Dee's first poetry book)
CD/ Media and PR Tips and Tools (For non-profits and small businesses)
Book/ Media and PR Tips and Tools (For non-profits and small businesses)
You Can't Buy Love (Dee's family caregiving experiences due out in 2012) – Watch for this one!



Dee's Story


Dee Taylor is a born-again, Spirit-filled Christian. She received Jesus as her Savior in an "old fashioned revival" at twelve years old. Dee has been married to her husband, Randy, for twenty-five years and is a mother, grandmother, and great-grandmother. She is a retired corporate executive, a compelling speaker, Caregiving Expert, self-published author, and poetess. She is a past executive producer and host for cable television and radio shows, broadcasting national award-winning programming for the aging population in Dallas, Texas, for many years. Having served on numerous state and community boards in her long career. Dee is Board Chair for The Wellness Center for Older Adults in Plano, Texas; is a Stephen's Minister and Bible teacher in retirement homes; is Leading an adult caregiving group at Encore Adult Day Care Center; and continues to author her books on caregiving.

Beginning very early in her life, Dee experienced the loss of several of her immediate family members in untimely deaths. She has a biblical understanding and acceptance of our appointed time of death, which makes her perspective on afterlife unique. Throughout this writing, Dee backs her newfound edification with Bible Scriptures that resonate truth in her own heart.

Because of her firsthand knowledge as a caregiver for eight members of her family, you will find her writing informative, thought provoking, and with new enlightenment, as she takes the reader on a walk with her oldest child and her mother-in-law to the other side. This is a beautiful read that will stir up many human emotions. You won't want to lay it down until you have digested every last word.

During long hours of caregiving and with the help of hospice, Dee is awakened to a truth—it is not our own will for our lives—it is God's divine plan and His love and purpose for each of us, set in motion at our first cry at birth. We discover we will continue to learn new things, and even have work to do, as we are dying. If you have a disease or terminal illness, fear of the unknown will soon be diminished as you read through Dee's book. She has generously sprinkled it (for the believer and unbeliever) with seeds to plant in your own learning garden.

This book is written in a palatable way, and something we can apply to our lives here on Earth. It is a must-read for all of us who one day will die physically, as we each take a final walk to the other side—for eternity. There at the door of Heaven, with outstretched, life-giving hands, we will meet our Savior, Jesus Christ!

Don't miss Dee's powerful, personal encounters as a loving caregiver for her own daughter and mother-in-law, who both died of terminal cancer. Read and share Dee Taylor's new dying revelations in A Walk to the Other Side, You Can Know What Dying Will Be Like.